Working Flamenca towards Collection
28 July 2001 in Kuitpo Forest
After having read Lee Z's instructive articles, Flamenca and I decided to work a bit on collection. Here are the first results:
Oops! Upside-down....
Give me a little try, please.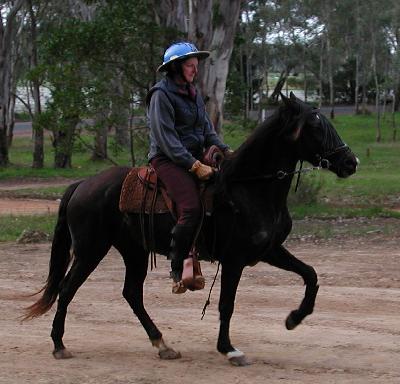 C'mon girl, lower that nose, just a bit. You are stepping under nicely already!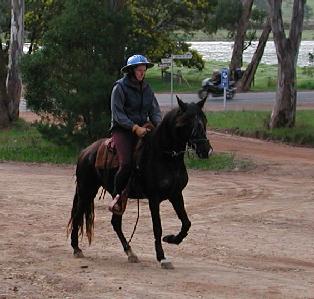 Trying...
Woops - lost it!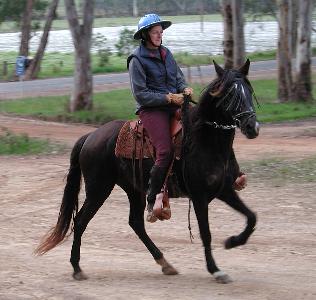 Ah, isn't she pretty here! :-)
Off into the sunset, nose in the air *sigh*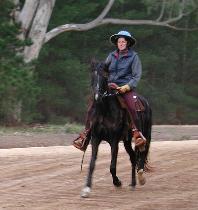 Let's try again!
See - you can do it! Goooood girl!