**RARE 19th C. Buffet Boehm Sys. Oboe **
Item #421508963

Bidding is closed for this item.

Seller assumes all responsibility for listing this item. You should contact the seller to resolve any questions before bidding. Auction currency is U.S. dollars ($) unless otherwise noted.
BEAUTIFUL Boehm system oboe by Buffet-Crampon & Cie, a Paris, imported by C. Fischer, New York. This great oboe is from around 1890 and plays beautifully at A440. Great for doubling, since the fingering is practically IDENTICAL to the Boehm system flute. Or a magnificent instrument for your COLLECTION. You just don't find many of these around any more. This one has an old very stable glued crack at the post for the first octave key (see pic), otherwise it is in perfect condition, with NO LEAKS at all. One piece body of grenadilla, with German silver keys. DON'T miss out on this rare oboe. I accept cashier's check, money order or personal check (must clear before shipping).
---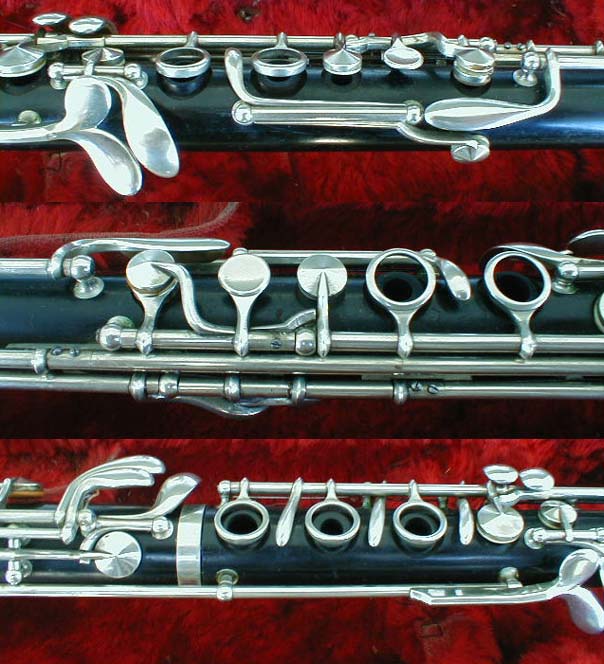 Bidding is closed for this item.
If you're the seller or the high bidder - now what?
Contact each other. The seller (kadiki) and the high bidder (katayama.jp) should contact each other within three business days to discuss payment and shipping details.
Leave feedback for the other party once the the seller has received the payment and the winning bidder has received the item.
Leave feedback to seller - Leave feedback to bidder.
Details for the seller and high bidder(s):
The seller should contact the winning bidder(s) with information on the total cost, including shipping, and where to send payment. The winning bidder(s) must pay the seller directly for the item(s), and it is the seller's responsibility to fulfill the order when payment terms are met. The binding contract of the auction is between the winning bidder and the seller.
If the seller is unable to establish contact with the high bidder within 3 business days of the end of the auction, he/she may lose the place as winning bidder, and be at risk for receiving negative feedback and/or a Non-Paying Bidder warning, both of which can ultimately lead to suspension from eBay.
Seller - Want a safe, easy way to collect payment from the high bidder(s)?
To collect payment for this item using eBay Online Payments (a service provided by Billpoint), you can send the buyer a Billpoint Invoice





---




Copyright © 1995-2000 eBay Inc. All Rights Reserved.
Designated trademarks and brands are the property of their respective owners.
Use of this Web site constitutes acceptance of the eBay User Agreement and Privacy Policy.