2020 already! 50 years since the Epoch! My ninth calendar decade! How time flies.
A while back I got all the wrinkles sorted out in the email configuration on lax.lemis.com, my external server that also answers to the name www.lemis.com. It took hardly more than 3 months.
Why so long? I've been running an email server since March 1990, not quite 30 years. I've written a book including information on how to configure sendmail and (later edition) postfix. But somehow things are much more complicated now. Still, it's working.
Then I came into the office this morning and read:
66BFC285F3 747 Tue Dec 31 05:46:30 groggyhimself@lemis.com
(host mx01.t-online.de[194.25.134.72] refused to talk to me: 554 IP=45.32.70.18 - A problem occurred. (Ask your postmaster for help or to contact tosa@rx.t-online.de to clarify.) (BL))
gabribohn@t-online.de

What's that? Clearly asking my postmaster is circular, and how can I send email if they're refusing to speak to me? But what does the message even mean? "A problem occurred". Clearly a clever system. Did a bit of searching and found this page, which wasn't that much help, but gave me the option of filling out a web form to ask them to fix their configuration.
But wait, there's more:
Dec 31 05:46:36 lax postfix/smtp[35092]: D02D4285C6: to=<callum@dab.com>, relay=smtp2.dab.com[160.83.84.104]:25, delay=7.7, delays=0.21/0.01/7.4/0.07, dsn=4.7.1, status=SOFTBOUNCE (host smtp2.dab.com[160.83.84.104] said: 550 5.7.1 Rejected: 45.32.70.18 listed at http://www.mail-abuse.com/cgi-bin/lookup?ip_address=45.32.70.18 (in reply to MAIL FROM command))

Now isn't that a clearer message? Off to look at http://www.mail-abuse.com/cgi-bin/lookup?ip_address=45.32.70.18. Reputation: bad. So were all the adjacent addresses. OK, I can apply to have it taken off the list. Or can I? It seems that the owner of the address block has to do it, and that's Vultr. So I did it both ways: apply anyway, and raise a ticket with Vultr.
Quick reply from Vultr:
Thank you for your inquiry. Third party blacklists are free to add any IP addresses as they find necessary and we try to work with them in an attempt to remove our IPs in a timely manner.

For this specific list you will be required to do so as they require rDNS entries to be setup for the IP and will require your input as the mail server administrator.
https://spfbl.net/en/delist/

An alternative is to use a third party SMTP service such as Sendgrid or Mandrill.

That doesn't address my problem. The URL they mention is unrelated, and the reverse lookup records exist. It looks like a standard reply. And apart from the third party SMTP services, there's an alternative: forget Vultr and stick with RootBSD.
So maybe it's a good thing that I didn't close down the old server at the end of December, as I had planned. Changed my local configuration to point to that server, and the email went through.
Why is this so difficult? Should I maybe really use a third-party server? How about Aussie Broadband? The problem is that I then don't have access to the server logs. But it's tempting.
The good news: in the evening the block on the IP had been removed without comment, and also got mail from t-online confirming that the block had been removed, though it's not clear whether they did anything or it just worked because the block had been removed.
Yesterday's bushfire was only 1.6 km away. Or maybe it was 11 km. Or maybe one of three other places that they chose on the map.
Where was it really? Off down Mount Mercer Road (3 spottings) to take a look. Nothing to be seen. Even the real fire down the Mount Mercer-Shelford Road was barely visible. My guess is that there was only one, somewhere in the plantation timber about 4 km east of here. I wonder if there's a "satellite" view of the fire regions.
Husfrusill this evening, with quail's eggs: It's clear that this year will be one of the worst bushfire seasons ever. Normally the worst fires occur from mid-January to mid-February. It's only the beginning of January, and already it almost looks as if there's a single fire all the way from northern New South Wales to the Gippsland coast, about 1200 km long. It's comforting to see that Scott Morrison has received the reception he deserved when visiting the disaster area. Somehow he seems to be emulating his idol even in this kind of situation.
Fortunately we're not nearly as endangered here. But Yvonne is very nervous. Nevertheless, it took a certain amount of persuasion to get her to help remove the long grass to the west of the house, which poses the biggest danger in case of a fire round these ways. She had wanted to keep it for later in the season to save on hay. A lot of good that would be if it burns anyway and we end up living in a tent. So finally she got Chris Bahlo to bring over a few horses, who should get rid of it pretty quickly: She came with her sister Melanie, and later with still more horses, not to be left here:
Yesterday's ticket response from Vultr didn't help much, but it did mention one thing:
For this specific list you will be required to do so as they require rDNS entries to be setup for the IP and will require your input as the mail server administrator.
https://spfbl.net/en/delist/

That's nonsensical for two reasons: firstly, the rDNS entries are there, and secondly they're Vultr's responsibility. But it was worth going to https://spfbl.net/en/delist/ to see what they say. Yes, no rDNS. Did they check? I did, and it was OK. But they say:
Suspicion? Suspicion? I suspect that somebody there can't pass the Turing test. But they offered to unblock it, first sending a badly formatted HTML message to postmaster@:
Bloody CAPTCHA! But then, modulo a race condition, all worked well. So it seems that this particular crisis is over.
Or was it? Mail from Vultr asking me for a response to their message. What kind of response?
On Thursday, 2 January 2020 at 2:02:47 -0500, support@vultr.com wrote:
> Dear Customer,
>
> We are awaiting for your reply on this ticket:

OK, I'll bite. What reply do you expect? I don't see a question, and
your response doesn't really address my issue (which you neglect to
quote). Based on your apparent lack of interest, I was considering
going elsewhere.

Ah, it seems that this was also just a standard action:
We were simply setting the ticket to feedback in the event that you had any other questions. That being said, as was mentioned, our abuse team regularly submits de-blacklist requests for any affected IP ranges andshould do so to DUL as well. Please note that this typically takes time as we are at their mercy to de-blacklist and success is not guaranteed.

How could they have done this better? Customers don't have outgoing SMTP access by default. You have to ask for it. At this point it seems reasonable that they should point out this issue and either ensure that the IP is not blocked, or offer an alternative.
By coincidence, discovered that there was an Android update available for my mobile phone, to release 9.0 (with some silly epithet). OK, download and install. Somehow it went well, but when I tried to scroll the task list (or whatever it's called), it no longer worked. Ah, this is an undocumented user interface change: in release 8 you scrolled up and down, in release 9 it's left and right. That could be an improvement, but why don't you get told about these things?
The other difference I've noticed so far is definitely an improvement: the "Beep-BEEP Beep-BEEP" that I hear from time to time proves to be related to the text that lights up in dark grey on black, and then goes before I can recognize anything. Now it's light grey on black, and it may stay a little longer; in any case, I can now recognize it. Really important stuff like "You haven't used some apps in a while. Save 90 MB".
Sorry, Android, that's not important, and how do you know my usage patterns? I expect software to stay where it is until I decide to get rid of it. Admittedly that can mean that I have 30 year old executables around on my real computers, but that's my choice.
Our Strelitzia nicolai continues to flower. Apart from the one blooming, there are two further buds under way. But I hadn't understood how the first flower was blooming. That became clearer today: it's two flowers! I wonder how many there will be in total.
While outside, also did some work on the irrigation. It was necessary: some of the plants didn't have drippers, other drippers had exploded. And there's still more decay, like the Gallipoli rosemary, which I gave a generous application of fertilizer: Hopefully it'll survive.
To my surprise, Yvonne really likes the Olympus OM-D E-M10 Mark II that she has on loan from Chris Bahlo, even to the point of suspecting better image quality. Given that the sensor is the same as in her E-PM2, and she's using identically the same lenses, that's not very probable, unless it's the better image stabilization. But the camera's not for her: she needs something with a microphone input, and that means either an E-M5 or an E-M1. Which is better?
The E-M1 Mark II was the "flagship" model until last year, when it was replaced by the E-M1X. One of Yvonne's main criteria was small size, so that behemoth doesn't come into discussion. Here's a comparison of the models: I've already established that the E-M10 Mark II and the E-M5 Mark III are actually smaller than the E-PM2 with the clip-on viewfinder, and Yvonne has come to terms with the difference in weight between the E-M10 Mark II and the E-PM2. The E-M5 Mark III weighs 414 g, and the E-M10 Mark II weighs 390 g, so there's not much in it. But why not an E-M1 Mark II? Is it really that much bigger? I gave Yvonne my E-M1 Mark I to compare. No, sorry, too big.
Had some discussion about it on the Facebook M43 Tech Talk group, where Kev Russell pointed out that you can get an E-M1 Mark II body only fractionally above the price of an E-M5 Mark III. He also pointed to Olympus OM-D E-M5 III vs OM-D E-M1 II – The 10 Main Differences.
That's worth reading. Sum up the points:
Design: larger built-in grip for the E-M1 II. They put this as an advantage for the E-M1, but clearly it speaks for the E-M5 in Yvonne's case.

Memory card slots: 1 vs 2 Yawn. I have never used the second slot on my E-M1 Mark II.

Battery: one of the very best inside the E-M1 II But that means buying another spare battery. The E-M5 uses the same batteries as the other smaller cameras, and we've never had issues with battery life. Advantage to the E-M5.

Viewfinder: longer eyepoint, smaller magnification The longer eyepoint is actually an advantage for the E-M5. Yes, bigger image is better, but not such a deal. The eyepoint might really be an argument for the E-M5.

Super Sonic Wave Filter: 30k vibration/s This, too, is an advantage for the E-M5: it's faster than older models, including the E-M1 Mark II. But it's not an important difference: I've never had issues with the SSWF on other Olympus cameras.

Autofocus algorithm: something extra for the E-M5 III? This is an advantage for the E-M5, and it looks like it's a big one. Autofocus is still a serious issue for videos of horses, and the E-M5 Mark III could potentially get firmware upgrades to make it better still. At the worst, it's no worse than on the E-M1 Mark II.

Video: Log profile for the E-M1 II Point to E-M1 Mark II, though I don't use it. It's probably worth looking at, though. This feature was introduced with a firmware update, so it's not beyond the bounds of possibility that the E-M5 could get it too.

Continuous shooting speeds 30 frames per second full resolution for the E-M5 with electronic shutter, 60 for the E-M1. Clearly the E-M1 wins, but how often do you use that feature? 30 frames per second still blows nearly every competitor out of the water. And the rates with the mechanical shutter aren't bad: 10 fps vs. 15 fps.

Bluetooth The E-M5 has it, the E-M1 doesn't. Who cares? Olympus has made the interface so painful that I don't use it.
And that's it. Where's number 10? No idea. That's all they wrote.
In summary: there's surprisingly little in favour of the E-M1 Mark II. I had expected more. What I see is (my view):
E-M1 Mark II: Faster still frame rates ("continuous shooting speed"), marginally larger viewfinder, log profile for video.

E-M5 Mark III: Smaller, potentially better autofocus.
Of all those features, better autofocus is the most important to me.
And in one sense, one of my suspicions of a year ago is confirmed:
Somehow I'm left with the feeling that the E-M1X is an experiment: put in all the new features that they've been developing, and to hell with the size. See if it sells anyway; the success of the E-M1X will give them some ideas for what to do for the E-M1 Mark III.
That certainly applies to the autofocus. I just wasn't expecting it in the E-M5 Mark III. I wonder what the E-M1 Mark III will be like.
And now I thought I had really fixed the email issues on the external server. But today Yvonne came to me and told me that somebody was getting email rejected: Of course the Facebook world drops important information like date and time. But it was easy enough to find in the server logs:
Jan 2 20:35:42 lax postfix/smtpd[10520]: NOQUEUE: reject: RCPT from delivery.mailspamprotection.com[198.143.161.18]: 550 5.7.1 <delivery.mailspamprotection.com[198.143.161.18]>: Client host rejected: 310 http://www.lemis.com/dontspam.html. Please use your ISP's mail server.; from=<info@militryequitation.com> to=<yvonne@lemis.com> proto=ESMTP helo=<delivery.mailspamprotection.com>

Yes, that's a bug, not a feature. Why is this person sending her email through a spam site? Did some checking without finding any evidence that it's on the level; they don't even seem to have a web site. Removed the block for the time being, but I'll have to keep an eye on it.
It's funny that I've been on both sides of spam rejection in the last couple of days.
The 2019–20 Australian bushfire season looks like beating all records. Black Saturday was bad enough, but Wikipedia tells me that "only" 4,500 km² were burnt. So far this season has accounted for 63,000 km², considerably bigger than Switzerland or Denmark, and about the size of Ireland, and we're far from over yet. Today was another bad day, with high winds and temperatures in the mid-40s.
But that's further east. We haven't seen much activity here yet. Woke up at 5:00 and smelt smoke, so checked the emergency services web site, which mentioned the fact, and that it came from from Gippsland, 350 km away.
By morning the smell was gone again. But the temperatures all day were like a roller-coaster (purple line):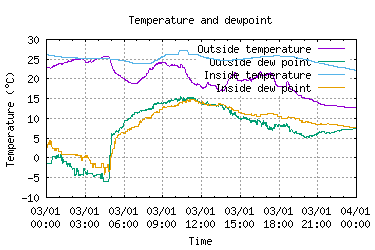 In particular, the highest temperature was round 4:23, and the temperature dropped unevenly throughout the day. From our point of view, the temperature was also in a bearable range, a far cry from the 46.1° in Albury, which beat the previous record of 45.3° on 16 January 2019 (set less than a year ago) by 0.8°.
Yvonne in early today saying that the bore water was not flowing well, and was the filter clogged? That could have been the case, except that I only cleaned it yesterday. But sure enough: That's different stuff from normal. It's slimy, effectively mud. Normally it's gritty. It also usually takes a week to require cleaning, and this built up in one day. What happened?
Bushfires are on everybody's minds, even on this magpie's:
The original video was posted on Facebook by the RFS Copacabana, and the noise the magpie making is a close approximation to the fire truck sirens.
A couple of years ago I came up with a variation on huevos a la Flamenca that I termed "Huevos a la tigre". But it never quite worked out the way I wanted it.
Today we had a couple of eggs with broken yolks, and thus suitable neither for fried eggs. OK, another modification: instead of trying to fry the eggs, why not just mix them in with the other ingredients and then cook in an "Air fryer"? Did that, and they came out quite well. Here the experiments from 2 years ago, and then from today: Not surprisingly, it wasn't completely dry inside: Is that the juice from the other ingredients, or uncooked egg? How can I tell? Why should I care?
The century's 20 years old, and Digital Photography Review has done a couple of articles on how things have changed in the past 10 years: the camera industry and technological advancements.
They're quite interesting, and they must be right, since they agree with my assessments. I've already observed that the pace of innovation is slowing, but it brings home to me that the first usable DSLRs came out only 20 years ago, but mirrorless cameras have been here for over 11. And 10 years ago it would have been unthinkable to use a 10 year old digital camera. Now I do it frequently with the Olympus E-30. Yes, it's not up to the standard of modern cameras, but it's quite usable for the purpose to which I put it.
Some of our electric fence insulators look like this: The wire going through them carries a voltage of about 5000 V. But one looks like this: And that's not good: Time for a new insulator.
I've gradually developed a basic rule with my photos: keep all photos, even those that don't appear to have any use. That fits in with my career in high availability computing, where any data loss is disaster. It also goes with a deep-set impression that I got watching Blow-up over 50 years ago. An important part of the story was an image that the photographer was going to discard, when he discovered that it contained a clue of a murder.
But sometimes I have to accept that not all data is holy. To get the photo of the spark on the insulator I used the E-M1 Mark II's stupidly named "Pro Capture" feature, where it records continually at 60 images per second and saves the most recent ones when the shutter is pressed. As a result I had a total of 100 images (2 GB) that all looked identical. Here some from the preview function of DxO PhotoLab: Why should I keep them? I'm going to have to accept that they have to go.
I've been watching my Strelitzia nicolai buds for over a month, and finally one flowered: One? No, a few days later I discovered that it had become two flowers: But that was last week. Now that bud has developed into 5 flowers, with more on the way: Each of the two original flowers has another one, somewhat cramped, behind it. And the original bud has developed what looks like more to come: And now the bud on the other side of the shrub is also flowering: That makes a Strelitzia reginae with its one or two flower look positively boring.
We've known for some time that Donald Trump is dangerous. But now he's resorting to assassination. Qasem Soleimani was probably not a good person, but he was high up in the Iranian government. His assassination would be like assassinating the US Secretary of Defense, a clear war crime. In addition, Sulemani was surprisingly popular in Iran. At the very least, his assassination had the advantage of drawing attention away from anti-government protests.
And of course the Iranian government has promised revenge. How? Almost anything they can do will lead to massive retaliation on the one hand and increased popularity of Trump. I don't know which is worse. But Darn Old "bring our troops home" Trump has brought the world closer to war than I can remember. When are they going to stop him?
So currently Yvonne has a new tripod, new leveling base, and the loan of Chris Bahlo's OM-D E-M10 Mark II camera. Today she wanted to take some video in the arena. What did she take? The E-PM2 and a monopod to tie to a fencepost.
Why? She knows how to do that, and though it's more complicated and less secure, that wins. With a bit of persuasion she put a mounting plate on the camera and put it on the new tripod and (new) leveling base, not helped by the fact that the latter is clearly defective. It did the job, but it's clear that it will have to go back. Hopefully things will be better when the new equipment arrives.
The Christmas break is over! Time to call Waldron and get them to repair our air conditioner. They open at 9:00, but I decided to call early and just keep retrying. Started at 8:29, and got an immediate answer from Steve (coincidentally the bloke who quoted us for hot water six months ago), who told us that they hadn't been informed, but that he would check.
He called back 2 hours later to tell me that I should contact Actron and discuss it with them. After an interminable wait (about 10 minutes) was connected with somebody whose name I didn't understand, who told me that the matter had been given to Metrol, their repairers in Ballarat. Metrol? Yes, M-e-t-h-r-o-l. Not Metroll? No, Met(h)rol, phone 5339 4900, mobile 0412 011 320. And they wouldn't get Waldron to do the work, though that would be my preference, unless they applied to do the job.
Called Steve back at Waldron, and he told me that it was too much trouble, and that really they didn't do repairs. This over 3 hours after my initial call! I was very satisfied with Waldron when they installed the system, but my recent encounters with them, including the hot water 6 months ago, have been much less positive.
OK, call 5339 4900. Boop-boop-boop-boop. What does that mean? Once upon a long time, the old mechanical exchanges generated noises like that to mean things like "engaged", but they were country-specific, and MynEtfOne is too polite to use Australian tones, though they don't understand the fact. Was the number engaged, defective or just plain not connected? Tried with my mobile phone. No useful display, just "The number you are calling is not connected".
That makes sense, and one point to either Android or (more likely) my mobile phone provider. In Germany, not the home of modern telephony, they've reported this specific problem with "Kein Anschiss unter dieser Nummer" for decades. So why does MyNeTfOne not report it clearly?
OK, Google search for "Methrol Ballarat". Nothing, just a guess at Metroll. Called Metroll just to be on the safe side, but of course they're into steel, not air conditioning. What kind of fly-by-night company is Methrol? Only a mobile phone? OK, try calling it and got an answering machine. Marvellous.
Shortly later, though, got a call back, not made easier by Android—see below—and was told that the company's name is really Mechtrol, and that they had to send two people out, and that's why it was taking longer. Suggested that I should talk to the techie, and she said yes, Mark would call back. He didn't.
How long should I wait? Once I established contact with (Helen at) Mechtrol, she sounded sensible enough, a far cry from the person at Actron, and considerably more helpful than Steve.
Helen called back on my mobile phone, since that's the network she uses. Normally the call indication looks like this:
But this one was different:
This one's simulated, of course, so the caller ("Home") is incorrect. OK, ACCEPT. Display changes, phone keeps ringing. I couldn't find any way to get back to answer the call, and in the end she hung up.
Dammit, what use is a phone if you can't answer it? Discussed the matter on IRC, and came up with numerous insights, including:
I should find a teenager to explain

Android

to me.

Others couldn't interpret the icon displays correctly either.

(Maybe) the display can be found in the "notifications", apparently that part of the display revealed by "

swiping

" down from the top.

The

Nokia 3

is appallingly slow, even for its low-end hardware.

It's easier to avoid mis-"swiping" if you have a screen lock installed.
So: what do I do? Installing some kind of screen lock might be an idea, and I ended up by using the pattern lock, since it's the fastest to unlock. It's probably also a good idea to put the phone in my shirt pocket upside down, so that I don't accidentally press the power button (apparently called a "lock button" in Android-speak). And I should really consider whether a faster phone might be less pain. I'll wait for next time they're on special at ALDI.
The bushfires have given rise to a number of calls for donations, and in principle we're agreeable. There are two kinds: goods and money. Seven years ago we donated for the Dereel bushfire, and that was mainly old clothes and things.
But it seems that people in Gippsland don't want that sort of thing. Only food (canned and brand new, please), along with things for the horses that have survived. I'm a little sceptical: this is an ideal opportunity for scams. How about a reputable organization? Yvonne came up with Rotary International, which sounds good to me.
OK, off to donate some money. Ah, they won't take money from just anybody:
You would think that they wouldn't put obstacles in the way of donations, wouldn't you? Peter Jeremy told me that the Red Cross has similar obstacles: they won't accept bank transfers. What do these people think?
Another return to an eBay seller. It's like pulling teeth. OK, ask for a return:
The locking knob on the device doesn't work. Even when locked, it can be moved, making it useless.

This is my second ball head of this model. The first one works fine, so I have something to compare with. Please send me a return shipping label. If we can handle this refund within 5 working days, I shall order a new one from you.
Quick response: can you send us a video? Dammit, that's a lot to ask for, but since I've been meaning to try this sort of thing, tried anyway. This is my third attempt:
I couldn't attach it to the reply. It's 120 MB in size, though it could easily be trimmed by removing the start and end, where I had to walk to the camera to turn it on and off. But eBay limits videos to 5 MB, and I don't know how easy it would be to limit it. But what a horrible video! I have a new-found admiration for the people who do this on a daily basis.
More responses from the seller, offering me discounts starting at $15 and going up to $35, after which I responded:
Please refund $59.27. I will not answer any further attempts to limit your liability. I will, however, not buy from you again. If you don't refund the money by 10 January, I will ask eBay to intervene.
Their response? Increase the offer to $38. Somehow they're not listening.
My electricity retailer, Red Energy, annoyed me by raising prices, but not the feedin tariff. Last week I did some enquiry and came up with Elysian Energy, with whom I would have signed up if I had had clarification of a number of loose ends.
Called them up today and clarified: yes, prices have gone up since last week, and I really now have to pay the 20.24¢ per kWh, but no other charges. On top of that I get 15% discount for being a pensioner, something that miraculously means that I pay $230 per month instead of $280. At $280 per month I get 1200 kWh, corresponding to $242.88 at their tariff, so there's a connection charge of $1.237 per day in there.
It's not clear how the pensioner discount (something that Red Energy should also have applied) affects the matter, but ignoring that and looking at our last bill, which just arrived, it seems:
Item
Number
Red Energy
Elysian
Connection
90 (days)
106.43
111.33
Power (1)
1479 kWh
457.48
299.35
Power (2)
475 kWh
145.99
96.14
PV feedin
915 kWh
-109.80
-109.80
Total
600.10
397.02
POT discount
70.99
529.11
That's clearly very much in favour of Elysian, especially when I consider that their prices are this year's prices, and Red Energy's prices are last year's prices. The pensioner discount can account for up to $150 more, though I suspect there are details there that need understanding, and it will probably be less.
The Gippsland bushfires are 400 km away, but smoke has once again found its way here, lowering the daily temperature by about 5° from what the Bureau of Meteorology forecast, and also greatly reducing our photovoltaic power generation. This afternoon it reminded me of the photos I posted last month. This is the sun shining through: That was taken at EV 15.6. My Analemma photos, like this one, are taken at EV 28 (10 of which contributed by the ND filter): That represents an attenuation of 12.4 EV, or over 5,000: only 0.02% of the light made it through.
And the smoke is clear (no, hazy). Towards the evening it got much more pronounced. Here at 15:46 and again at 20:33: That's the sort of haze that we normally only see on TV.
Another grid power failure this evening at 21:18:29. Only two seconds, but round that time (probably exactly the same time) our horrible Eaton UPS powered itself down, taking down lagoon and teevee (which we were watching) with it. High time to find an electrician to fix it.
Nathan from Mechtrol called this morning and subsequently came out to take a look, with Tim, a sparky, in tow. Why? I told them what the problem was. Yes, they agreed, and they brought a couple of controller boards that they had lying around. But Actron, who also agreed in principle, wanted them to come out and take a look first.
Given that we were all in agreement, and they seemed to know what they were talking about, it took a look of discussion to come to the inevitable conclusion. In the process discovered a couple of interesting things: disconnect the internal control display, and it no longer turned off. It just showed a normal display. That suggests that there's nothing wrong with the internal controller, and something on the external controller board was confusing the internal display. And Nathan briefly saw a tiny LED light up, despite no other signs of life. They played around on the power module and decided that the transformer could be dead, which could be correct. I've never seen people measure things by the contacts on the electrolytic condensers before.
The controller boards they brought with them were of a different kind, so they have to order a new one. They're hoping to have it installed by the weekend.
DxO PhotoLab has a function that seems to be appropriate at the moment: haze reduction. Tried it on yesterday evening's smoke haze photo. Here the comparison: no reduction, "20%", "50%" and "100%" (run the cursor over an image to compare it with its neighbour):
Yes, the hills in the distance become more obvious, but it's not really very useful, and it's not clear why the images become progressively darker.
Mail seems to be running smoothly now. But there's always an exception. Yvonne asked me today to check if something was wrong with an email she was expecting. Yes:
Jan 7 00:20:55 lax postfix/smtpd[69637]: warning: hostname sau-04a27-or.servercontrol.com.au does not resolve to address 180.92.199.61: hostname nor servname provided, or not known
Jan 7 00:20:55 lax postfix/smtpd[69637]: connect from unknown[180.92.199.61]
Jan 7 00:20:55 lax postfix/smtpd[69637]: NOQUEUE: reject: RCPT from unknown[180.92.199.61]: 450 4.7.25 Client host rejected: cannot find your hostname, [180.92.199.61]; from=<admin@reenactors.org.au> to=<ylehey@lemis.com> proto=ESMTP helo=<sau-80340-or.asimar.com.au>
Jan 7 00:20:55 lax postfix/smtpd[69637]: disconnect from unknown[180.92.199.61] ehlo=1 mail=1 rcpt=0/1 data=0/1 rset=1 quit=1 commands=4/6

A clear case of incorrect MUA or DNS configuration, and something that I should reject. But the message itself is important. What should I do? In dubio pro reo, I suppose.
How do you fix that? Add an entry in client-access allowing mail from that server. But that's not enough, because the check for broken DNS happens first. OK, change the order in /usr/local/etc/postfix/main.cf:
--- main.cf 2019/12/31 22:01:01 1.4
+++ main.cf 2020/01/07 06:04:56
@@ -763,6 +763,6 @@
smtpd_helo_restrictions = permit_mynetworks, reject_invalid_hostname,
- reject_non_fqdn_hostname, check_helo_access
hash:/usr/local/etc/postfix/helo-access, check_helo_access
+ reject_non_fqdn_hostname, check_helo_access
hash:/usr/local/etc/postfix/access, permit

And yes, I had check_helo_access there twice. Why? To be investigated, but if it works, don't fix it.
It didn't work!
Jan 7 05:58:19 lax postfix/smtpd[72447]: connect from mail.atrlinening.surf[5.44.46.46]
Jan 7 05:58:19 lax postfix/smtpd[72447]: warning: restriction check_helo_access: bad argument "reject_non_fqdn_hostname": need maptype:mapname
Jan 7 05:58:19 lax postfix/smtpd[72447]: NOQUEUE: reject: RCPT from mail.atrlinening.surf[5.44.46.46]: 451 4.3.5 Server configuration error; from=<life-line-screening-partner-greg=lemis.com@atrlinening.surf> to=<gregory@lemis.com> proto=ESMTP helo=<mail.atrlinening.surf>
Jan 7 05:58:20 lax postfix/cleanup[72450]: C5EBC28163: message-id=<20200107055820.C5EBC28163@lax.lemis.com>
Jan 7 05:58:20 lax postfix/smtpd[72447]: disconnect from mail.atrlinening.surf[5.44.46.46] ehlo=1 mail=2 rcpt=0/2 rset=1 quit=1 commands=5/7

What's wrong there? Nothing obvious. I should check, but for now it's more pain than I'm prepared to have. Reverted the change, and things worked again. And the message went through after all:
Jan 7 08:30:55 lax postfix/smtpd[73985]: D5D48280D4: client=unknown[180.92.199.61]
Jan 7 08:30:56 lax postfix/cleanup[73986]: D5D48280D4: message-id=<5e0eacc6ef7fa@reenactors.org.au>
Jan 7 08:30:56 lax postfix/qmgr[73643]: D5D48280D4: from=<admin@reenactors.org.au>, size=3496, nrcpt=1 (queue active)
Jan 7 08:30:56 lax postfix/smtpd[73985]: disconnect from unknown[180.92.199.61] ehlo=1 mail=1 rcpt=1 data=1 quit=1 commands=5
Jan 7 08:30:57 lax postfix/smtp[73987]: D5D48280D4: to=<ylehey@lemis.com>, relay=mx0.lemis.com[167.179.139.35]:25, delay=1.2, delays=0.16/0.01/0.59/0.41, dsn=2.0.0, status=sent (250 2.0.0 Ok: queued as C085226358B)
Jan 7 08:30:57 lax postfix/qmgr[73643]: D5D48280D4: removed

Why that? Did I misinterpret the sequence of checks, and did my mod in client-access take precedence? This was the first delivery attempt after I added the exception, so maybe.
One of the possibilities of fixing my Android phone problems was:
(Maybe) the display can be found in the "notifications", apparently that part of the display revealed by "

swiping

" down from the top.
Tried that today. First called myself with the phone switched off:
OK, that's normal enough. But when the phone is switched on, I get:
That's what I got with Helen's call yesterday. And, sure enough, I can lose it. But Jamie Fraser was right with his suggestion: "swipe" down from the top and I get:
Now wasn't that easy? One less smart.
The smoke haze is gone, and it's sunny again. My photovoltaic summary reports show the effect:
It's interesting to note how exactly the total daily generation comes to 50 kWh on a sunny day, in 3 of those 7 days. It's like that most of the time when the sun shines all day. The PV arrays have a total rated power of 10.8 kWh, and at this time of the year the solar day is 14½ hours long, so a simplistic calculation would expect over 150 kWh. But that would require the panels to be pointing directly at the sun all the time. As it is, 7.2 kWh (24 panels) face about 10° (E of N), and the other 3.6 kWh (12 panels) face about 280°, E of W. Calculating the effective exposure is something that I have so far not been able to do, especially since I don't have an exact value for the slope of the roof.
The contract from Elysian Energy arrived today. A total of 58 pages. Do they really expect me to read that? I don't think so. Not even the basics are correct. From a draft that I need to refine:
I've read the Welcome Pack, and I have a number of issues that I'd like you to clarify:

You mention the base prices, and that you will deduct $230 per month from my bank account. I understand that I receive a 15% discount for my concession card. But the prices on page 2 of the document show higher prices than mentioned on your web site for normal users. In particular:

I signed up for the "Full House" tariff at a price of $280 per month. Adding up the peak usage price for 1200 kWh and the daily supply charge gives me a price between $280.695 and $281.96.

There is mention of "Controlled Load", a term that I haven't heard before and which was not discussed when I signed up. Please explain.

There is no mention anywhere in the contract of the 15% discount I am supposed to be receiving.

You have a number of additional retail service fees, which "may" apply. Sorry, "may" shouldn't appear in any contract, and this one is full of them, for example "If you have installed an eligible solar photo-voltaic system (or some other type of small-scale generating facility) at your premises, you "may" be eligible to be paid for electricity you feed back into the electricity grid". This should not be a "may".

I had been told that there would be no additional charges, and that power fed into the grid would be paid. Please confirm.

To summarize: my understanding when signing up was that I would get the "Full House" as advertised on your web site at https://elysianenergy.com.au/electricity-plans/:

The Full House $280.00 Per month inc GST

Included Energy (kwh) 1,200

If you use more energy it will be charged at 20.240c kwh (incl. GST)

If you use less energy you will get a credit of 20.240c kwh (incl. GST) Solar Feed in Tariff, of 12.00 cents per kwh (exported)

The plan does not have a daily supply charge as this included in the plan amount (the estimated daily supply charge included in the plan is $112.171 per day).
My guess is that the "contract" is broken, and that I will, indeed, get my discount, based on the values specified on the web site. But they will change, and if I agree to a contract, it has to be correct. Why do people do these things?
When I bought the Olympus OM-D E-M5 Mark III, they told me that I would be informed when it was shipped. By today, five days later, I had received no such information, so I contacted them and discovered that they had been out of stock (not surprisingly, at that price) and that the shipment from Olympus should arrive today. Then just a "security check" and they would send it.
What "security check"? Why only now? It proved to be a small deduction from my credit card. I was to contact them and tell them what it was, thus at least proving I had access to the bank account. But ANZ takes at least a day to update the online view of the credit card. Checked anyway. No mention of the sum. Dammit, call them up and ask.
This HORRIBLE voice non-recognition system again! And this time there was an incredible level of noise on the line: in the real sense of the term, low signal-to-noise ratio. After a couple of minutes swearing at it, I was connected to Iris, who wanted me to answer the usual "security" question: my date of birth (on the web), the password that I specified when I got the card in May 1997, but not the stupid "security questions" that they normally asked. And the sum deducted? $0.05, far less than the cost of the call.
How do I bypass the voice non-recognition system? Use the phone app! That's more secure: it stores your password in the phone. VOMIT!
Noise from behind my monitors today, not far from the place where Rani chose as a toilet a few years ago: Piccola had vomited up dry food. Why does she do this so often? And why did she choose that inaccessible and hard-to-clean place? I'm reminded of three German words: "Kacke" (shit), "Katze" (cat), "Kotze" (vomit). Clearly there's a connection.
Canon has brought out a new camera, the EOS 1 DX Mark III (not only Olympus has such convoluted names). It's apparently very good at video, as this review asserts.
How do you take video with a DSLR? You don't, I claim. To see what you're taking with a DSLR, you need a mirror between the lens and the sensor. That doesn't work with video: inside any modern DSLR, a "mirrorless" camera is hiding. Callum Gibson didn't want to believe it, and I explained that the whole thing is just a question of viewfinders and autofocus. And sure enough, the article said as much:
And even though this is a big, double-grip DSLR, it functions as a highly capable mirrorless camera in Live View mode provided you've got the muscle to hold it out in front of you for extended periods of time.
The difference from a real EVIL camera is the EV: electronic viewfinder. Like EVIL cameras, you can see what the sensor sees on the rear display, but then you have to hold it away from you, and it's heavy: 1.44 kg for the body alone. If you look through the viewfinder, you're still in the old DSLR territory. Gradually I wonder why they still have the mirror.
A couple of other details are also interesting: the sensor resolution is "only" 20 MP. People have been decrying Olympus cameras for a long time because of their low resolution (now 20 MP). The Canon has a sensor 4 times the size, and it's their "flagship" product, and according to this comparison it could actually have marginally lower resolution than the Olympus OM-D E-M5 Mark III. It seems that they've decided that 20 MP is enough. I haven't been able to find any high resolution mode (the E-M5 Mark III can take photos at up to 80 MP).
And what else? No image stabilization, fixed rear screen, 20 fps compared to 30 (or the 60 of the Olympus OM-D E-M1 Mark II). This isn't a matter of it being a DSLR; in this mode it's mirrorless too. And it's enormous: About the only thing that the DP Review specs comparison shows that's in favour of the Canon is that it can generate in-camera HEIF images. It seems that this is the up-and-coming replacement for JPEG. OK, fine. Either way I'd still take raw images and convert them in post-processing. Not a significant advantage for the Canon.
That doesn't mean that the Canon doesn't have advantages. Clearly it shows that you're a real man, and maybe that's really part of it. But at the very least the comparison pages need reworking to show what the real advantages are. At the very least I'd expect vastly better high-ISO image quality. Elsewhere I have heard that it has a 1000 Mb/s Ethernet connection, arguably better than USB. And potentially the sensor construction (with AF aids) is also interesting.
Finished off my draft email to Elysian Energy and sent it off, omitting to save a copy due to finger trouble. No reply today, of course. My guess is that for a company that wants to communicate by email, they probably don't monitor incoming email.
OK, tariffs have changed at the beginning of the year, since I got the last quote. How about seeing what things are like now. Off to Victorian Energy Compare again and got a new quote.
Was it different! Now Elysian are a long way from being best. That's Origin, not my favourite retailer. And they're offering a flat rate of 18.83¢ per kWh. Oh, not that flat after all: 45.53007¢ per kWh in the summer between 15:00 and 21:00. Savour that 0.00007¢—for a yearly consumption of 20 MW, 5 MW for 3 months, it represents a price difference of 0.35¢ if it applied at all times. In my case, it would mean very much less, because that's the time when I feed energy into the grid, not extract it. But clearly Origin have an interesting definition of "flat".
And then there's Red Energy. This offer ("$2,850 per year") differs vastly from the $3,480 that I was quoted last month. Somehow none of this seems to make any sense, and they don't make it easier by restricting navigation round the web site. Maybe I should just forget the whole thing; there's good reason to suspect that the tariff will change in a few months to recoup the loss leaders.
Another grid power failure, only a second, at 21:26:36.
Mick Solly along today to do some weeding. It took him 5 hours, and he still wasn't finished. But he came up with some interesting things. First this: We're pretty sure that it's garlic. The whiter bulb at the bottom definitely is: it's from our pantry. The others look just the same, and Mick thinks that both of these are further instances: The one in the first photo (about 60 cm high) probably is, but I have my doubts about the 2.5 m tall one. The real questions are, how did they get there, and are they really garlic? It's hard to believe that they're not, and at one point I planned to plant garlic, but I don't recall actually doing so, but they're in many different places. The good news is that they clearly grew well.
The other discovery was less useful: That's after leaving it out overnight in the rain. When Mick found it, it was behind a flower pot on the verandah. But how did it get there, and why didn't Piccola care?
Despite my expectations, Yvonne's new camera, an Olympus OM-D E-M5 Mark III (serial number BJ8A08587) really did arrive this morning, only about 40 hours after being despatched. Off to Napoleons to pick it up, then back to play around with it. At the same time also picked up some Arca-Swiss mounting plates: I want to get rid of screw attachments altogether. The ones I chose are very small, and gratifyingly they fit on the cameras without obstructing the battery compartment: But somehow there's always a problem with these things. These ones have an tightening screw that goes below the base line, and it's not removable, so I wasn't able to screw it onto the leveling head. I worked around that by putting a macro rail in between: From bottom to top, the top of the leveling base, the rail, a new shoe, a new plate, and the PIXIO "Robot Cameraman". Clearly that's not the optimum, but at least it works.
What did work well was the shoe on top of the PIXIO: Well, sort of. There's a basic problem with the Arca-Swiss mountings. Some have indents at each end, like in the image above, and the matching plates have screws that engage in these indents: That means that once they're in place, they can't just slide out. But there are two basic problems: first, not all shoes have this indent: And the other is that you have to insert the plate from above to get the far side screw over the middle of the shoe. So I've removed the screws (something that has clearly been intended) on one side from some of the plates, like the one on the camera above.
Another problem, particularly with the new plates, is the wire grip round the attaching screw: It's handy for tightening the screw when no tools are available, but it has a number of disadvantages: firstly, it's really difficult to get the thing tight enough, secondly it tends to hang down and make it more difficult to put the plate into the shoe. And on this particular plate it fouls the side of the plate if its folded down. So I've removed them.
Petra Gietz along today with a small pot of honey, and asked us to try it out. I don't know when I last tasted pure honey, but definitely not in the past year or two, possibly not in this millennium. It tasted alright. Yvonne told me that it tasted excellent.
And the reason for the tasting? That's part of the 15 kg of honey that Sean, a friend, collected from the hives he had put on her property—all in the last month! Petra gets 10%, still 1.5 kg and far more than she can use.
Sean is looking for new sites for his hives. The idea of bees sounds good to me, not just for the honey. But to my surprise, Yvonne resisted violently when Petra first told us of the idea: she's terrified of bees. Still, she's coming around, and I've promised to get Sean to remove them if the bees become a nuisance. But after all, we already have bees round here, and they haven't upset Yvonne yet.
On the way back from Napoleons dropped in to Petra's place and took a look: That's just after when the honey was taken, when they were understandably irritated, but it seems that that's about as much as you see of the bees.
In most countries cities and towns are marked by a town sign on entry and maybe on exit. Here's a typical case from Germany: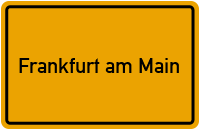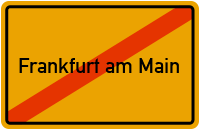 In Austria, of course, things are different, though the signs are equally recognizable. I found this one near the border with Germany and the Czech Republic fifteen years ago. The village is called "Dorf" ("village"). There are good reasons for easily recognizable signs: apart from helping you know where you are, they can also have legal implications. In Germany when you pass a town sign, the speed limit automatically drops to 60 km/h, and when you leave (on normal roads) it goes back to 100 km/h.
And in Australia? Every shire council seems to have somebody to design a sign that is more artistic than informative. Here's what they (still) have in Napoleons: At normal distances it's barely readable, and then you have to decode it. But never mind, in the next shire it'll be different, and soon it'll be different in the Golden Plains Shire as well. Here's what they have in Enfield, just down the road and in the same shire: Is that more readable? Yes, the name is, but how do you know that it's a town sign? And to read the name of the shire you really need to get out of the car and go up close.
Never mind, help is at hand. The example for Frankfurt am Main was from https://onlinestreet.de/strassen/ortsschild, where you can create your own sign, like this: The camera is very similar to the OM-D E-M1 and OM-D E-M1 Mark II that I already have, so there's not much in the way of surprises. First thing, of course: the settings. Through the menus and set the following:
Press INFO to turn off these irritating help texts.

Camera 1 menu: Set the recording mode to raw.

Camera 2 menu:

Consider flash RC mode, but leave off for now. This is a camera for Yvonne, and she probably won't use it.

Video menu:

Video mode: Set to FHD N 60p, in other words 1920x1080 with lowest image quality. That should be ample, and the higher quality modes use up memory very quickly. There's also a mode FHD HS 60p, an obfuscatory way to say 1920x1080 120p with half-speed playback. Potentially that can be useful, as Yvonne confirms.

Set AF mode to C-AF+TR for video.

Set "Movie mode", a rather silly term to mean "record sound along with video".

Set "wind noise reduction" to "high". I'll have to check if this still applies with external microphones.

Set microphone power to "off". Our microphones have their own power.

Cog menu A1:

Focus mode: S-AF+M

AEL/AFL button: S1/C2/M3. This only differs in manual focus mode, where the AEL/AFL button focuses.

C-AF mode: set to start with the center 5x5 focus points.

Cog menu A4: Turn MF clutch off, reset lens off.

Cog menu D2: Set live view boost to "On1" for manual settings.

Cog menu D4: Set USB mode to "storage".

Cog menu E1: Set ISO step to 1 EV.

Cog menu H1: Set file name to "auto" (don't reset every day), edit file name to start with a 6 (because this is the 6th camera).
Yvonne didn't know that the camera was on its way, and I did most of the setup, and also the playing around with the Arca-Swiss hardware, before I told her anything about it. I even put the new camera in her camera bag, upside down, and showed her the attached plate and that it didn't foul the battery compartment: And she didn't notice that it was a different camera! Another successful surprise. She didn't notice until I asked her to mount the PIXIO "Robot Cameraman" stuff. But at least she was pleased, more so than I recall when she got the E-PM2 six years ago.
The new Olympus OM-D E-M5 Mark III has one thing in common with almost all the previous 9 Olympus models that I have received (including Chris Bahlo's OM-D E-M10 Mark II). I had never seen one before. The only exception was my second E-30. But based on the E-M10 I had a fairly good expectation, and it was largely fulfilled.
On the positive side, it's nice and small. I still feel that the E-M1s are too big, something with which many people disagree. But I have to admit that the lump on the front right of the E-M1s is good when using big lenses.
Minor nits are:
The viewfinder is smaller. I knew that from the specs, but I didn't realize how much difference it made.

The shutter is surprisingly clunky. Over the years Olympus shutters have got quieter and quieter, and the E-M1 Mark II has a very satisfying soft sound. But the E-M5 Mark III is much louder, and I get the feeling that it contributes to vibration as well.
Doubtless there's more, but on the whole it's just what I expected.
So Yvonne took a couple of really forgettable photos with her new Olympus OM-D E-M5 Mark III: Put them into DxO PhotoLab, and what do we see?
This image cannot be processed since its EXIF data cannot be read or is corrupted.
Huh? What went wrong there? Checked the Exif data: nothing wrong, as expected. More DxO Exif processing breakage? I've seen plenty in the past. Does it do that with JPEG images as well? No, there it just says that the camera isn't supported.
Ah, but it is. You just need to upgrade to PhotoLab 3, which also requires upgrading to Microsoft "Windows" 10, which requires upgrading eureka to support the latest version of Samba (or at least a more recent one)—a can of worms that will also cost me $69. Thank you, DxO.
But what if we tell DxO that the camera is an OM-D E-M1 Mark II?
exiftool -overwrite_original_in_place -model="E-M1MarkII" orig/61100001.ORF
Sure enough, that did the trick. Suddenly DxO can handle it, and of course the lens corrections work. Sent off a ticket to DxO, but I have little hope that they will fix it.
Mail from Yvonne in the course of the day:
----- The following addresses had permanent fatal errors -----
<gabi.reichelt@reicheltconsult.de>
(reason: 550-Sender verification is required but failed. (ID:550:0:5)

Huh? What does that mean? How I wish that MUAs would report problems correctly. Further investigation showed that lagoon is still running sendmail, and that it's delivering directly. Given prior experience, I'm surprised that she hasn't run into trouble earlier.
OK, what to do? I don't want to go through the whole postfix setup again. How do you set a relay host in sendmail? Simple:
--- sendmail.cf 2019/11/01 04:32:27 1.1
+++ sendmail.cf 2020/01/09 22:55:33
@@ -108,7 +108,7 @@
# "Smart" relay host (may be null)
-DS
+DSmx1

And that worked. Given the pain I've had with postfix recently, it's like a breath of fresh air.
But it didn't help. Yes, the mail went via mx1, but it still bounced:
Jan 10 00:10:44 lax postfix/qmgr[73643]: E84C9281B5: from=<grog@lagoon.lemis.com>, size=12655, nrcpt=1 (queue active)
Jan 10 00:10:56 lax postfix/smtp[16905]: E84C9281B5: to=<gabi.reichelt@reicheltconsult.de>, relay=mx0.reicheltconsult.de[80.237.138.5]:25, delay=13, delays=0.45/0.01/1.8/10, dsn=5.0.0, status=bounced (host mx0.reicheltconsult.de[80.237.138.5] said: 550-Sender verification is required but failed. (ID:550:0:5 550 (mi031.mc1.hosteurope.de)): grog@lagoon.lemis.com (in reply to MAIL FROM command))

What's going on there? Mail from eureka works. What's special about lagoon?
So far I've established that reichertconsult.de accepts mail from eureka.lemis.com, but not from lagoon.lemis.com. Why? Looking at the headers, messages from eureka or teevee have:
From: groggyhimself@lemis.com
And messages from lagoon have:
From: groggyhimself@lagoon.lemis.com
Why? And should that make a difference? It's ugly, so let's get rid of it. Looking through sendmail.cf no longer looked as easy, so back to the source of all wisdom, "The Complete FreeBSD" (in this case, third edition, since after that I switched to postfix). There I read:
By default, sendmail accepts mail sent to the local system only, and in the headers it sends out, it shows the name of the local system. This can be a problem if your local system is, say, presto.example.org, and it doesn't run an incoming mail server. Mail replies won't get back. As we discussed above, you typically need to tell sendmail to masquerade as example.org, the domain name. In /etc/mail/sendmail.cf, find the following line in find the line beginning with DM and add the masquerade name:

# who I masquerade as (null for no masquerading) (see also $=M)
DMexample.org

One of the nice things about CFBSD is that I wrote it to solve problems that I had encountered. But this was the Third Edition, and the chapter was last updated on 17 May 1999. Searching sendmail.cf showed no DM setting. I put one in anyway, and it ignored it.
Dammit, not such a breath of fresh air after all! Stop sendmail, discover that postfix was also running (how can that work?). There the setting is:
# The myorigin parameter specifies the domain that locally-posted
# mail appears to come from. The default is to append $myhostname,
# which is fine for small sites. If you run a domain with multiple
# machines, you should (1) change this to $mydomain and (2) set up
# a domain-wide alias database that aliases each user to
# user@that.users.mailhost.
#
# For the sake of consistency between sender and recipient addresses,
# myorigin also specifies the default domain name that is appended
# to recipient addresses that have no @domain part.
#
# myorigin = $myhostname
# myorigin = $mydomain

That makes perfect sense. But on all systems myorigin wasn't defined. OK, set it. No difference! I could put anything I liked in there and it would still send mail from lagoon.lemis.com. Tried it on teevee. All worked as expected. Tried teevee's main.cf. Broke:
Jan 11 12:51:22 lagoon sendmail[24602]: 00C1pMNB024602: from=grog, size=30, class=0, nrcpts=1, msgid=<202001120151.00C1pMNB024602@lagoon.lemis.com>, relay=groggyhimself@localhost
Jan 11 12:51:22 lagoon postfix/smtpd[24603]: connect from localhost[127.0.0.1]
Jan 11 12:51:23 lagoon postfix/smtpd[24603]: NOQUEUE: reject: RCPT from localhost[127.0.0.1]: 451 4.3.5 <groggyhimself@lagoon.lemis.com>: Recipient address rejected: Server configuration problem; from=<groggyhimself@lagoon.lemis.com> to=<groggyhimself@lagoon.lemis.com> proto=ESMTP helo=<lagoon.lemis.com>
Jan 11 12:51:23 lagoon sendmail[24602]: 00C1pMNB024602: to=grog, ctladdr=grog (1004/1000), delay=00:00:01, xdelay=00:00:01, mailer=relay, pri=30030, relay=[127.0.0.1] [127.0.0.1], dsn=4.3.5, stat=Deferred: 451 4.3.5 <groggyhimself@lagoon.lemis.com>: Recipient address rejected: Server configuration problem
Jan 11 12:51:23 lagoon postfix/smtpd[24603]: disconnect from localhost[127.0.0.1] ehlo=1 mail=1 rcpt=0/1 data=0/1 rset=1 quit=1 commands=4/6

What configuration problem? It doesn't say. There's no reference to teevee in the file, and it works fine on teevee. More to the point, though, it's still appending @lagoon.lemis.com to the whole thing. It's beginning to look like this is external to postfix, potentially related to the fact that the system somehow was also running sendmail.
Why is email so hard lately?
Curry pierogi for dinner again today, the first time in 18 months: Followed the recipe and put in 50 g of curry paste, but it was far too little. Increased to 100 g, which was barely enough. I was using "Ayam" rendang paste (clearly not for chicken). I would have thought that that would be plenty, but next time we could even consider 150 g.
One of the reasons that I bought the Olympus OM-D E-M5 Mark III was for better autofocus, particularly when taking video. Today I did some samples with the E-PM2 and the E-M5 Mark III. The results seem to confirm that the E-M5 Mark III is much better:
But that's only part of the picture. So far I haven't found a way to display the focus points on videos, but in each case the cameras badly lost the plot, with the "focus point" wandering off to the corners of the image. That's without the normal issue of somebody standing in the middle and obscuring the rider, and in the case of the E-M5 Mark III it's particularly disappointing because I had told it to concentrate on the centre. This should really be the simplest scenario.
That's not directly an issue with the E-M5 Mark III: all Olympus cameras seem to do this. I was just hoping that things would gradually get better, but I'm in for a longer wait, it seems.
In passing, it's interesting that the 1080p60 clips from the E-M5 Mark III are slightly smaller than the 1080p30 clips from the E-PM2. I must have selected a lower image quality, but looking at them (without YouTube compression) doesn't show any obvious image quality issues.
The other thing that I was expecting was the stability of the image. Last week I took this clip hand-held with the OM-D E-M1 Mark II, and I was pleasantly impressed by the stability.
I was expecting the same of the E-M5 Mark III, and I got it. But I got it from the E-PM2 as well! Clearly this isn't the issue that I thought it was.
This wildflower is blooming all round Bliss Road and Harrisons Road: What flowers? It's just a green bush! Well, no: The issue is that you can't see it in the first image. Why not? They're very obvious to the naked eye: they jump out at you. It must have something to do with the size of the flowers on the screen. But even when I expand it to natural size, the colours aren't obvious.
Our air conditioner still hasn't been repaired. Called up Nathan and he told me that the part should be arriving today, and that they're planning to go to Colac tomorrow, so they'd drop in on the way. And sure enough, in the evening I received an SMS (apparently without attempt to call me) to say that they had the part and would be round tomorrow at 8:30 to install it. Why do I get the feeling that it has been there for a while and they just haven't been able to put the installation into their schedule?
I've now sent two letters to Elysian Energy about their contract, and had no response. Why do they encourage use of email if they don't want to respond? Sent another, more strongly worded message today, setting a deadline of this weekend, and at least got confirmation that it had been forwarded to the correct department. Still, it's convenient to hold on to log messages:
Jan 13 05:01:57 lax postfix/qmgr[73643]: 5C11A27F7C: from=<groggyhimself@lemis.com>, size=4933, nrcpt=1 (queue active)
Jan 13 05:02:01 lax postfix/smtp[88225]: 5C11A27F7C: to=<service@elysianenergy.com.au>, relay=elysianenergy-com-au.mail.protection.outlook.com[104.47.117.36]:25, delay=4.1, delays=0.52/0/0.63/2.9, dsn=2.6.0, status=sent (250 2.6.0 <20200113050156.GA20341@eureka.lemis.com> [InternalId=31967441584495, Hostname=MEAPR01MB2535.ausprd01.prod.outlook.com] 13375 bytes in 0.139, 93.853 KB/sec Queued mail for delivery)

I don't like that domain name outlook.com.
Yvonne's new Olympus OM-D E-M5 Mark III came with a typical camera strap, the kind that takes 5 to 10 minutes to attach. Clearly not a real option if you don't want it on all the time (and it's a real pain on a tripod when you need to rotate it, like with panoramas or the PIXIO "Robot Cameraman". But what do people use? For the past four years I've been using this kind of hook, taken from a label lanyard: But like all such hooks, it seems, they're too big, and they scratch the camera body: Surely there's an alternative, but searching camera catalogues and eBay didn't help much. Asked on the Facebook M43 Tech Talk group and got a few suggestions, none quite what I was looking for: they leave a tail hanging off either side of the camera, and while that tail is relatively easy to remove and replace, it makes things slower. And some are ridiculously expensive, round $40. But it looks as if I'll have to try some.
Multiple short grid power failures this morning between 00:42:32 and 00:45:02. How should I count them? The inverter noted 5 separate failures with durations between 1 second and 44 seconds. It's probably easier just to consider them as one failure with duration 2 minutes, 30 seconds.
Later in the morning, the office UPS cut in. Out to check the switchboard: yes, the non-UPS RCD had tripped. It took two attempts to persuade it to stay on again.
That's enough. Finally got round to calling Nat McKay, one of the electricians whom Steve White recommended, and asked him to do the outstanding electrical work. He's clearly of a very different kind from Steve, whom I had been trying to get to come for a year or so: he'll be along tomorrow morning to take a look.
Nathan and Tim along this morning at 8:30, as promised, and installed the new CPU board for the air conditioner. Was that all that was wrong? Yes! It works again, after 23 days without an air conditioner! About the most surprising thing was that the display on the board was blue, not red:
It's amazing how difficult these displays are to read.
Why did the techies always come in pairs? I had suspected that there was some work regulation, but no, Tim is an (apparently very capable) apprentice, so it was part of his training.
While here, Nathan took a look at the Levante LEV18 air conditioner. 5.5 kW, you say? That should be enough to cool this room. A far cry from my measurements, where the best it managed was to briefly drop the temperature from 31.8° to 28.9° 2.7 m directly in front of the unit. That's wrong, he said, and measured the outgoing air temperature: 12°, as I had already measured. It shouldn't be above 6°.
OK, that's comforting to know that an expert agrees with me. What's the alternative? A "split system" would cost over $3000 to install, he says. Is that worth it? I don't want to go another 3 weeks in the middle of the summer without cooling, and the installation needs to already be in place when it happens.
Nat McKay along this morning to take a look at the electrics. Yes, all can be done, probably in about 2 weeks' time.
And not a minute too soon. The RCD tripped again today, not once, but twice. On the second occasion I couldn't get it back on again. Moved eureka and its UPS from that circuit to another. Still didn't work. Finally disconnected the pump in front of the house, and I was able to set it again. Was the pump the reason? It would make sense, but a lot of these things are sensitive to the phase of the moon, so I'll check again tomorrow.
So now the air conditioner is working again, and life is comfortable. But the difference in power consumption is clear. Here the last week:
The last two days show the clear use of the air conditioner.
Sent off a fourth reminder to Elysian Energy today, reminding them of the impending deadline, rejecting their broken contract, and specifying my understanding of the situation, to which I will consider them bound if they don't respond:
I reject your written contract and expect you to abide by the telephonic agreement, which is echoed on your web site at https://elysianenergy.com.au/electricity-plans/:

Base price $280 per month for the "Full House", including 1,200 kWh.

$0.2024 per kWh to be applied to consumption that differs from

1,200 kWh.

No further fees.

15% concession card discount on all of above.

PV feed-in tariff of $0.12 per kWh.

If you supply me power without any further communication, I will consider myself and you to be obliged under these conditions.
To their credit, they did reply this time. They're apparently reviewing the telephone records, as if that would bring any surprises, but they did describe what a "controlled load" is, apparently without noting that it should be described in the contract. And apart from this impenetrable statement, that was all:
Further to the below for the compare website to generate a quote and compare your rates a supply charge is generated.
I suppose I'm going to have to wait for their reply, if there is one.
I've had difficulties with computer mice literally for decades. As described a couple of years ago, there are issues with spurious key press events when changing X screens. In the case of the Logitech M705 MARATHON mouse, these frequently result in texts being pasted in unrelated windows. The most embarrassing cases are when I publish sensitive information, like in April 2001, when I accidentally published the password to the FreeBSD-announce mailing list.
But it hasn't stopped. I suspect that it's the mouse driver, but I failed completely to make sense of the code—maybe a reason that the bug has lived so long.
Today, though, I had had enough, and went back to one of the old Jenkins mice that had been waiting for me under screen :0.3. Yes, for the moment things look better.
Somehow Powercor must have felt left out of all the electrical stuff today, so there was another one second grid power failure at 19:39:39.
Kim Stanley is back at work (and she can touch her toes, something that I've never been able to do), so she brought her dog Davey along to spend the day today. I can see this becoming a frequent occurrence.
Yesterday I switched mice because of issues when changing screens. Things changed, but they're not fixed. The Jenkins mouse doesn't divulge passwords, but it does frequently select large parts of a window when deiconfiying it. Does this relate to multiple screens? I don't know. At some point I suspect the mouse driver; potentially the mice are noisy (part of being wireless?), and the driver should only accept a "key press" if it stays for more than a minimum period of time (milliseconds?). Maybe I should have another look at that mouse driver.
The feedback on IRC was interesting: I must be the last person using such old-fashioned software, X with multiple screens, let alone networking (something that I use a lot). It's insecure. What, inside your own local network?
Does the bug even have to do with multiple screens? Who knows? But why should multiple screens be old-fashioned? Maybe because there are bugs in the implementation, and the easy way out is to "deprecate" ("to pray for deliverance from") the feature? That way stupidity lies.
Callum Gibson even pointed me to The real story behind Wayland and X , a video which I haven't looked at yet (45 minutes long). It's by Daniel Stone, apparently an X developer, though I've never heard of him. At the text states:
The X Window System has served UNIX and its derivatives admirably for longer than the presenter has been alive.
The description text doesn't mention multiple screens, though it does state "if you said that X's network transparency is a benefit, please come see this to hear about how that's totally wrong". I should look at it, of course, if only to understand what constraints gave rise to that claim, but it's not clear that it has much bearing on the present issue.
More generally, I'm used to people telling me that my attitudes are old-fashioned. Sometimes they're even correct, but it seems to me that they're often just finding a convenient excuse for not having to think about my reasoning. Mobile phones, for example. I still can't find the messages that appear on my phone when the display is off. Since Android 9.0 they're at least legible if you see them before they disappear. But they're so brief that I can't even pull my phone out of my shirt pocket before they're gone, never to be seen again. That's progress?
In fact, I'm not an opponent of mobile phones. I got my first phone 30 years ago, before anybody else I knew had one. My issues are more specific, like the problem with the ephemeral messages or interpretation of screens like this:
The content of the message is clear. But which is the one that I just received? When did I even receive the others? Which way round is it sorted?
Aah, an Android user knows instinctively. 10:00 means that it was received at 10:00, just like Saturday, 1 Jun. means... what? Checking with cal confirms that it was, indeed, Saturday 1 June 2019. And Monday, 29 Jul. means Monday, 29 July 2019, so the sort order is (surprisingly) chronological.
But why do they truncate? Why do they omit the year? Why do they omit the date today? Why is it impossible to get a basic Android display that shows seconds? In each case, there's plenty of space. Even the header on the page, showing the time to be 10:02, is too polite to show a date, so I only have the file name of the screenshot (Screenshot_20200114-100202.png) to tell me the date (and, as it turns out, the seconds). That stupidity is what annoys me. Does that make me old-fashioned?
Another grid power failure today, probably 1 second at 10:27:04. For some reason my system didn't update the database from 10:25:14 until 10:27:58:
mysql> select * from powerstats where tstamp > "2020-01-16 10:25:12" limit 10;
+---------------------+-----------------+------+----------+--------+----------------------+------+------+---------+--------+-------+--------+-------------------+------+------+------+
| tstamp | Id | Pac | SetPoint | Alarms | Status | SOC | VBat | PacGrid | PacBat | PacPV | FromPV | Codes | W1 | W2 | W3 |
+---------------------+-----------------+------+----------+--------+----------------------+------+------+---------+--------+-------+--------+-------------------+------+------+------+
| 2020-01-16 10:25:13 | 127.0.0.1:502:1 | 1003 | 0 | 0 | On-grid | 73 | 267 | 0 | 185 | 818 | 0 | | -1 | 0 | 0 |
| 2020-01-16 10:25:14 | 127.0.0.1:502:1 | 975 | 0 | 0 | On-grid | 73 | 267 | 0 | 134 | 859 | 0 | | -15 | 0 | 0 |
| 2020-01-16 10:27:58 | 127.0.0.1:502:1 | 871 | 0 | 0 | Waiting to connect t | 73 | 268 | 0 | 77 | 813 | 0 | 00-00 00-00 00-10 | 0 | 0 | 0 |
| 2020-01-16 10:27:59 | 127.0.0.1:502:1 | 888 | 0 | 0 | Waiting to connect t | 73 | 268 | 0 | 72 | 816 | 0 | | 0 | 0 | 0 |
| 2020-01-16 10:28:01 | 127.0.0.1:502:1 | 897 | 0 | 0 | Waiting to connect t | 73 | 268 | 0 | 74 | 803 | 0 | 00-00 00-00 00-10 | 0 | 0 | 0 |
| 2020-01-16 10:28:02 | 127.0.0.1:502:1 | 896 | 0 | 0 | Waiting to connect t | 73 | 268 | 0 | 79 | 817 | 0 | 00-00 00-00 00-10 | 0 | 0 | 0 |
| 2020-01-16 10:28:03 | 127.0.0.1:502:1 | 884 | 0 | 0 | Waiting to connect t | 73 | 268 | 0 | 65 | 819 | 0 | 00-00 00-00 00-10 | 0 | 0 | 0 |
| 2020-01-16 10:28:04 | 127.0.0.1:502:1 | 23 | 0 | 0 | On-grid | 73 | 267 | 0 | -828 | 851 | 0 | 00-00 00-00 00-10 | 896 | 0 | 0 |
| 2020-01-16 10:28:05 | 127.0.0.1:502:1 | 34 | 0 | 0 | On-grid | 73 | 267 | 0 | -823 | 857 | 0 | 00-00 00-00 00-10 | 895 | 0 | 0 |
| 2020-01-16 10:28:06 | 127.0.0.1:502:1 | 45 | 0 | 0 | On-grid | 73 | 267 | 0 | -806 | 851 | 0 | 00-00 00-00 00-10 | 859 | 0 | 0 |
+---------------------+-----------------+------+----------+--------+----------------------+------+------+---------+--------+-------+--------+-------------------+------+------+------+
10 rows in set (0.00 sec)

I can't see that that's related to the grid outage.
The last few days have shown how much power the air conditioner uses. This concerned me since before we installed the photovoltaic system, and I'm still not happy. On the one hand, it makes perfect sense to power the air conditioner from the PV system: under many circumstances the highest power usage corresponds with the highest generation from the PV array. But what happens if the grid power fails in the middle of the night, where the battery charge is also the lowest, and the air conditioner turns on? It drains the battery, and everything turns off.
There's an obvious solution to the issue: make PV power to the air conditioner dependent on availability of the grid. A simple relay would do it. A refinement would be to override the relay: under normal circumstances a grid power failure would remove power to the air conditioner. That covers the middle-of-the-night scenario. But for the hot, sunny summer's day scenario, it would be nice to override it. Are there no such things available? Yes, says Nat McKay. Today he called me and asked what kind of extension power board I would choose for the 5 slot wide relay.
What? Surely you don't need anything that big. We have 2 slots free, and we're gaining another 4 slots by removing the global RCDs. Off to look, hampered by lack of knowledge of the terminology, but came up with at least a "Finder DPNC Non-Latching Relay DIN Rail, 240V ac Coil, 25 A", part number 22.32.0.230.4420, which is rated for 230 V AC. Unfortunately the 25 A is correct. I need a 32 A switch, and the next size, which handles 40 A, has four switch contacts. But the 22.32.0.230.4420 has two contacts, presumably intended for different circuits. If we wire them in parallel, that should give a 50 A rating, more than enough. It looks as if we'll have to keep the circuit breaker anyway, since it doesn't offer that function. Time to talk to Nat? Or look further?
The weather has changed again, and the air has cleared up. Here yesterday and today: Mick Solly, the gardener, along again this morning. On the positive side he significantly removed many weeds, and the place looks the better for it. On the negative side he sprayed the arena and the front of the house with weed spray, draining the battery of the sprayer until it was completely discharged—and then left the thing turned on. By the time I found it and put it on charge, it showed a voltage of 2.6 V, and no longer charged. That's the second dead weed sprayer in a little over 2 years. Clearly Mick isn't the bloke to spray weeds, but I never found time. Yvonne has offered to do so, as long as the thing weighs less. That might be the best choice.
As planned, took a look at The real story behind Wayland and X , a video presented by Daniel Stone at linux.conf.au in Canberra in 2013. It was quite a disappointment. There was no description of functionality differences at all. Does Wayland support multiple screens? My guess is yes, but it's just a guess. Does Wayland support networking? Hard to say. The talk was somewhat rambling, and it pointed at known weaknesses in the X implementation, but it somewhat overstated the case. They were trying to get Wayland to the performance level of VNC. But VNC has terrible graphics performance, way behind X.
More to the point, the video is 7 years old. Why haven't we heard more?
There's not very much left on oldwww.lemis.com. I really should migrate the remainder before the end of the month. The big one is DNS, and in principle that's relatively simple.
Or is it? The configuration files have now completed their wandering through the directory hierarchy, it seems, from /etc/namedb/ via /var/named/etc/namedb to /usr/local/etc/namedb, and of course sample configuration files have been installed in /usr/local/etc/namedb. They're probably needed, as I noted when I checked named.conf:
; DNS resource files for lemis.com
; Greg Lehey, LEMIS, 21 January 1995
; $Id: diary-jan2020.php,v 1.21 2020/01/20 02:03:35 grog Exp $

Is that date correct? I first registered lemis.com on 18 January 1997, and the first revision of the zone file is dated some time in 2002; before that I didn't keep it under revision control. But it almost seems that I got the year wrong in the header. Still, it makes a nice story, and clearly I should have waited a couple of days to be able to celebrate the 25th anniversary. And equally clearly it makes sense to go through the whole file and check what dead wood there is there. What I found was:
Remove almost all references to oldwww, move them to lax. I still need an A record for oldwww so that I can access it at all.

Update SPF record.

Remove oldwww from MX records.

Update NS records
Apart from that I removed old CNAMEs and some other stuff. I have long forgotten what this was all about, but blame helps:
1.2 (grog 12-May-03): microsoft IN CNAME panic ; horrible kludge for forwarding mail
1.39 (grog 20-Mar-05): firefly IN CNAME mojave

About the most obvious thing is that I have a long-standing tradition of disparaging names for Microsoft machines.
Similar considerations applied to db.narrawin.com, which is much smaller. And named.conf? Things have changed there, and I started looking at the sample file provided, but my eyes went funny. In the end, I just tidied up the old one:
Change all references to oldwww IP to lax, in particular the forwarders.

Check the slave server for andyit.com.au, which I run for Andy Farkas. He said that he didn't need to do anything, but he had forgotten the forwarder information on his master name server.
Then there's www.lyrebirdtruffles.com.au, which is run via an external name server which I can't access. Chris Bahlo will have to do that, and by chance (nowadays it's only by chance) she was here for dinner this evening, so she'll get to it.
Startup was relatively smooth. I had the permissions set wrongly (owned by root), and I forgot a file, but after fixing that and Andy's forwarders, all was well. But sometimes I wonder about the messages that named outputs:
Jan 18 06:49:31 lax named[50419]: zone 0.0.127.in-addr.arpa/IN: loading from master file localhost.reverse failed: file not found
Jan 18 06:49:31 lax named[50419]: zone 0.0.127.in-addr.arpa/IN: not loaded due to errors.
Jan 18 06:49:31 lax named[50419]: all zones loaded
Jan 18 06:49:31 lax named[50419]: running

Are we done? No. This server is running in isolation, and it's not visible anywhere else. When I'm happy, I'll copy the files to eureka, and then they will propagate elsewhere. And then I'll need to update the glue records. Anything else?
Yvonne has had both her PIXIO "Robot Cameraman" and her new Olympus OM-D E-M5 Mark III for a while now, but for some reason she has never used them together.
Today was the day. Put things on the tripod, turn PIXIO on... nothing! The LEDs didn't even go on.
This is ridiculous. It's bad enough when a device has such flaky charging electronics that it starts to discharge as soon as you disconnect the charger, and you have to stop it discharging by turning it on and then off again. But I did all that rigmarole, and it still discharged in a week or two. Apprehensive of dead batteries, connected it up to the charger again, but my fears were unfounded.
So: it's clear that this charging issue is a serious bug. But does power cycling stop it from discharging, or just slow it down?
As I feared, Elysian Energy did not respond to my formal complaint by the deadline of the end of last week. Time for the threatened complaint.
To whom do I complain? The obvious thing would be to look on the Victorian Energy Compare site, but there was nothing obvious. OK, search for "Victoria Energy Complaints", which took me to an organization with the obvious name EWOV, which proves to be an acronym for "Energy and Water Ombudsman Victoria". They have a complaint form that makes assumptions about things you might want to say, including how you found them ("web search" is not an answer) and the names of the companies. Couldn't find Elysian there. But I couldn't find any electricity supplier there. Ah, only members. Who's a member? All of them. Just not in the list on their web site. OK, select Powercor, who, in this instance anyway, is innocent and not in a position to cause contractual issues. Finally got round to putting in my complaint:
(What is your complaint?)

The complaint is against Elysian Energy, a member of your scheme, but your web system does not allow me to choose them.

I am trying to sign up with Elysian, but they sent me a contract that does not match what I was told on the phone. I have now contacted them 4 times over the last 10 days, asking them to correct the contract, but they have not done so, though I have had a couple of responses saying "we're looking at it".

(What outcome would you like?)

Send me a contract that matches what I was told when signing up.
Went according last time's recipe: 2 hours or so at 65°, then legs and wings another hour at 80°. The results were not spectacular, and I get the feeling that 65° is too cool. The breast (sliced off the body) was OK, but a few hours later the remainder looked like this:
Yes, it's probably edible, but it happened to such an extent that I put it in the freezer to ensure that it didn't go bad. If I make this dish again (and based on today's results, that's a big if), I think I'll do it at 70° rather than 65°.